Description
In the commercial area of the Neon Lotus Orbital Station, Yu Jing and Haqqislam spec ops teams fight for data that could reveal a covert operation to manipulate and subvert the financial markets of the Sphere.
---
1x Tarik Mansuri 

(Spitfire)

1x Fiday 

(DA CCW)

1x Ragik 

(Boarding Shotgun)

1x Dàofěi 

(HMG)

1x Zhànying (Sensor) 

(Breaker Combi Rifle)

1x Gŭiláng 

(MULTI Sniper Rifle)
Miniatures included in our products are provided unpainted. Assembly may also be required. Actual components may vary from those shown.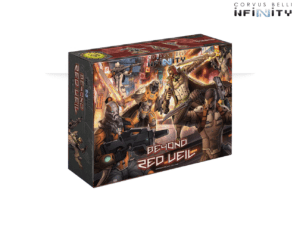 Only logged in customers who have purchased this product may leave a review.